>
About Us
"Respect for the Past, Vision for the Future"
Our Team
Jon Edgington
Jon Edgington
Jon got started in construction in his teens and has built over 38 years of experience since then. He earned a degree in Industrial arts education at Buffalo State. Jon is a talented craftsman with experience in cabinet work, stairs, historical building renovation and relocation, timber framing, and modern construction. Jon had volunteered for Habitat for Humanity for many years before serving as Site supervisor from 2009-2012. Jon moved and restored many of the historical buildings at the Farmers Museum in Cooperstown, NY. He has shared his vast experience with historical timber framing via presentations at the National Timber framing Guild conventions. Two of Jon's barn restoration projects have been recipients of Otsego 2000's historic preservation award. Jon and his wife Mary live in Milford where they have raised nine children. Jon wrestled in college and enjoys skiing, sailing, and kayaking.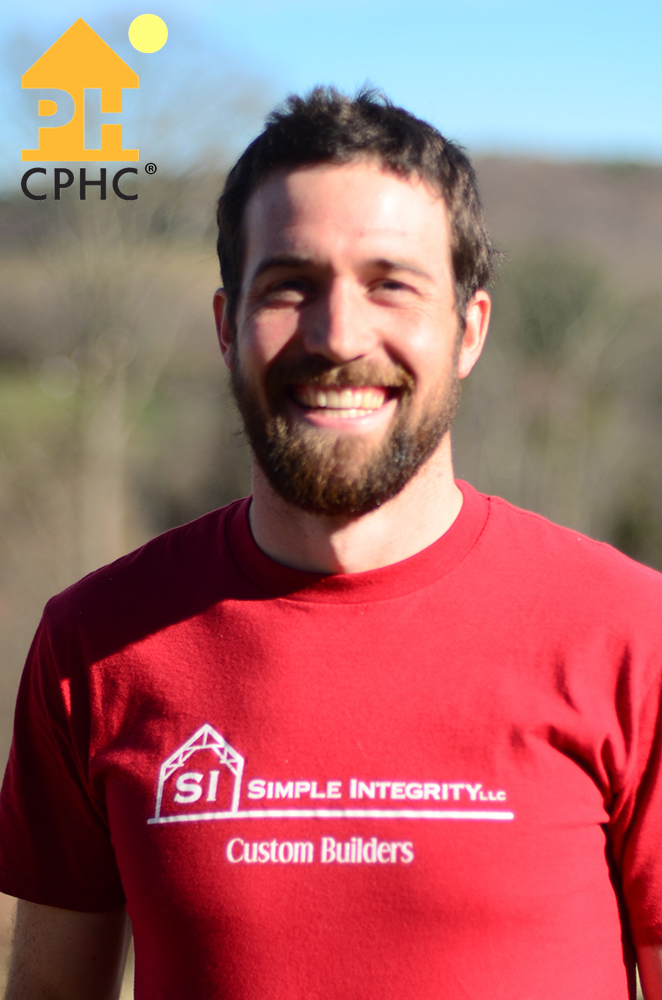 Josh Edmonds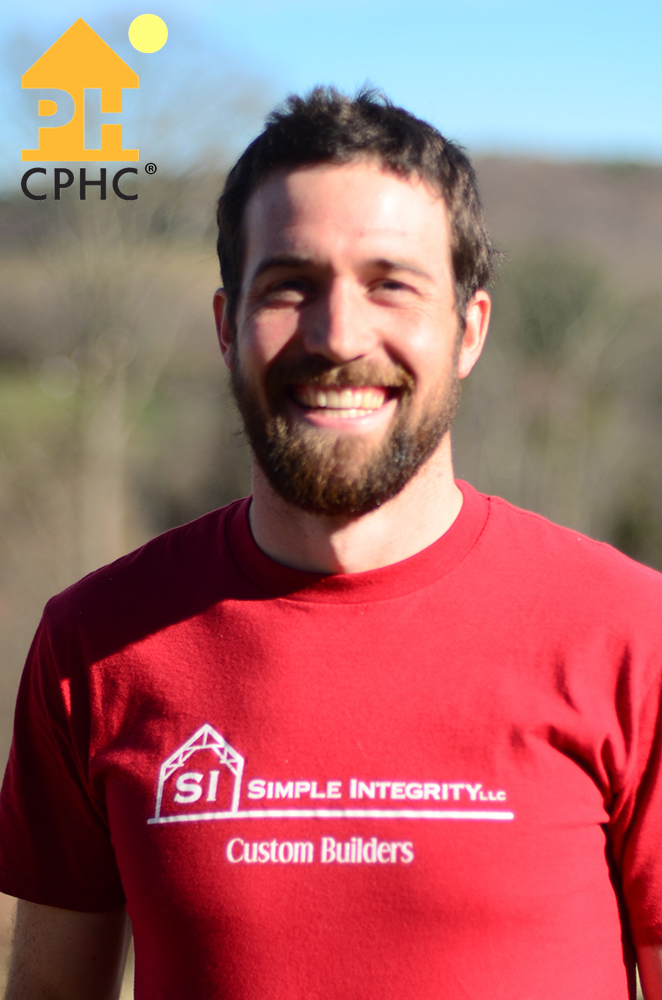 Josh Edmonds
Certified Passive House Consultant ©
Josh was born and raised in Cooperstown. He has enjoyed the concept of small business since his early days walking neighbor's dogs and delivering newspapers. He got an early start with woodworking and attended the Windsor Institute at the age of 14. He spent most of his free time growing up, woodworking in a basement shop. From there he started working summers during high school and college with Jon Edgington. What started as summers has turned into a career. 
He attended Liberty University where he majored in Criminal Justice and Strategic Intelligence. He met his wife Jaime there where they were both Division 1 Track and Field athletes. After graduating and getting married, Josh and his wife moved back to Cooperstown. Upon his return to construction, he partnered up with Jon Edgington to form Simple Integrity. As Simple Integrity has grown and developed, Josh enjoys the challenges of new projects and has become involved in designing high performance houses. He still prefers to work with his hands, but has learned to enjoy the finer points to managing a construction firm. In an effort to continually improving and learning, he became a Certified Passive House Consultant.
Josh lives near Cooperstown with his wife, Jaime, and two boys Asher and Zeke. He enjoys running, being with his family and being active in his church.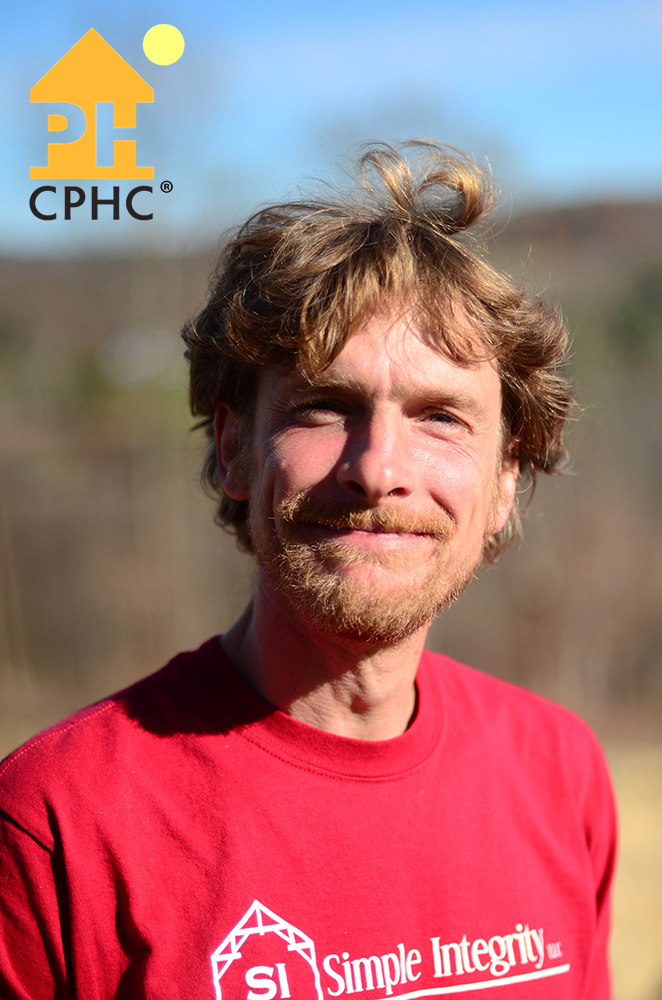 John Craig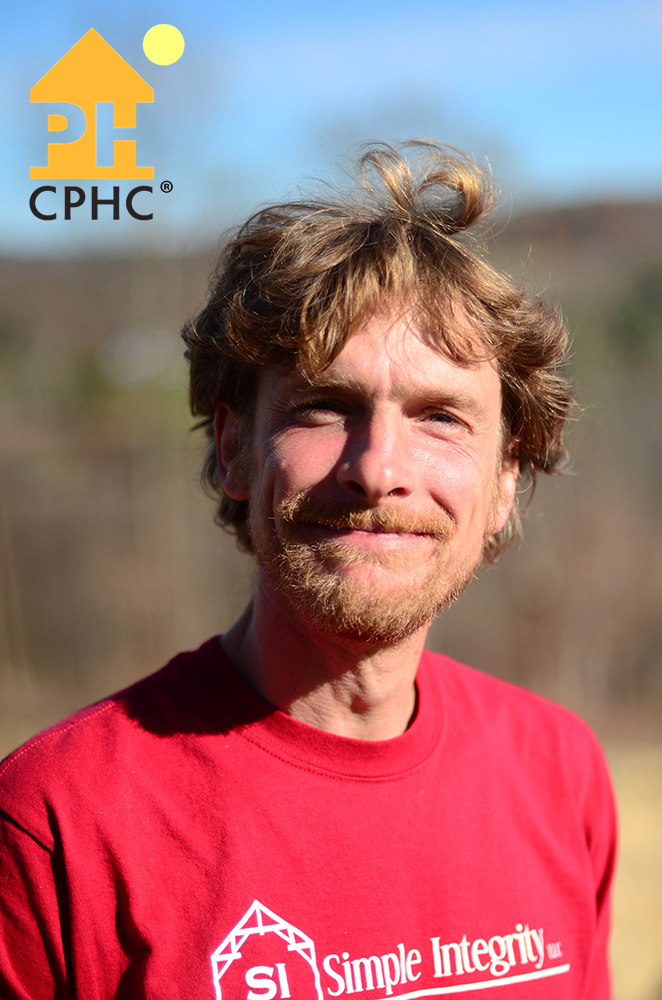 John Craig
Certified Passive House Consultant ©
John earned his bachelors degree in english literature and philosophy from Lehigh University before working as a self employed carpenter in Pennsylvania and upstate New York. Taking a break from carpentry, John spent four years working as a insurance underwriter and a claim adjuster in the home insurance industry. Following his return to carpentry, he joined Simple Integrity and brings with him a wide range of skills. He is a talented craftsman with a cheerful outlook. He has served as the site supervisor for Habitat for Humanity in recent years. He is active in both his church and the Middlefield volunteer fire department. He resides locally with his wife Emily and two children. He enjoys most outdoor activities, especially with family and friends.
Peter Layton
Peter Layton
Peter studied business at New England College followed by architecture at Monmouth College and ended with seminary at Calvary Baptist Theological Seminary. He has over 35 years of experience working in residential construction. He spent most of his career as a self-employed carpentry contractor remodeling high end homes in New Jersey and Pennsylvania.  Upon moving to upstate NY Peter, his wife and six children, purchased a 160-year-old farmhouse and are in the process of renovating it. On the old farmstead, they raise animals and farm organically. Peter enjoys skiing, golfing and good food in his spare time.
Jeremy Hoag
Jeremy Hoag
Jeremy is a native of the Cooperstown area. He graduated from the ONC Boces building trades program in 2007. While at ONC Boces he was a member of the National Technical Honor Society. In 2009, he graduated from SUNY Delhi Magna Cum Laude with an associate degree in Occupational Studies(Building trades program). He has spent 12 years working in the construction industry, most recently running his own company before being recruited to join Simple Integrity. Jeremy brings a positive outlook and a great sense of humor to the team. Outside of work he enjoys Maple sugar season, hunting, fishing, snow-shoeing, camping, woodworking, and Ford Diesel trucks. He enjoys spending time with his wife and son, Jennifer and Jase, and being active in their church.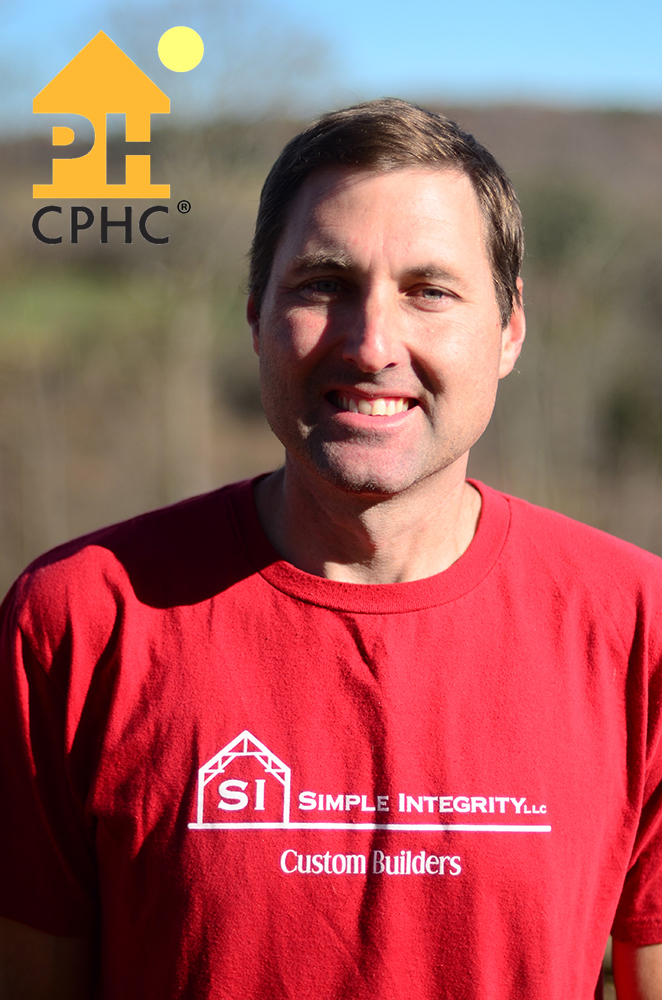 Jeb Rosenberger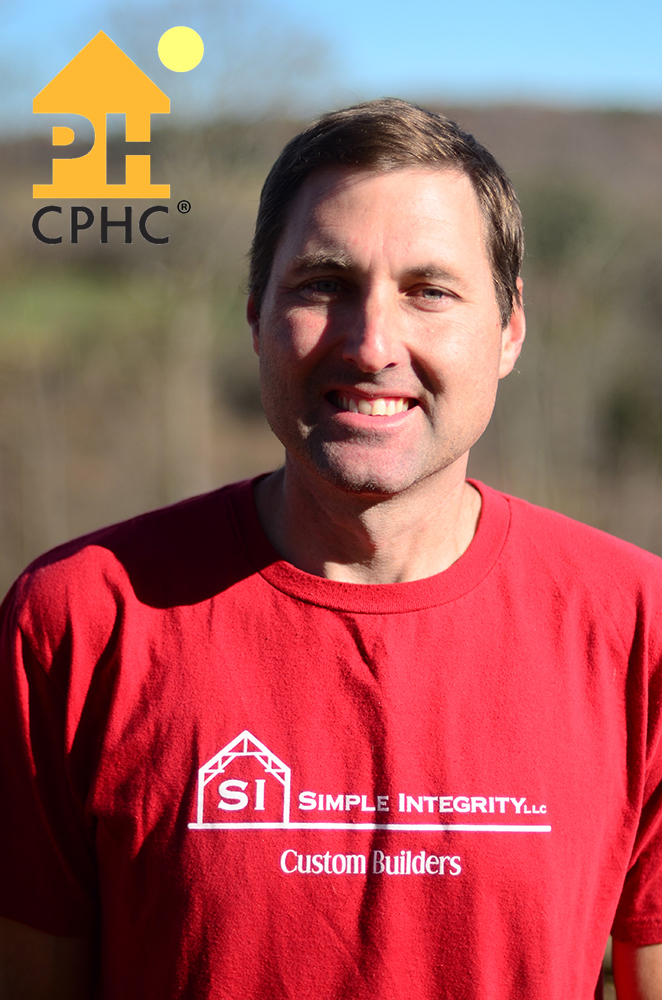 Jeb Rosenberger
Certified Passive House Consultant©
Jeb grew up in SE Pennsylvania, where most of his family still lives. He went to college at Kutztown University and obtained a Masters degree from East Carolina University. His career as a scientist took him all over the county. In 2015, he moved on to the construction industry to raise a family, work with his hands, and live a simpler lifestyle.
Jeb's background is in earth science. During his career, He relied heavily on spatial data to better understand the subsurface of the earth. This experience allowed him to become proficient using a computer to convey complex spatial relationships with 3D modeling.  In addition,  he used mathematical modeling to better understand the physics of rocks found below the surface of the earth.
Recently, he has become involved in the trades as a carpenter practicing both traditional and high performance construction techniques. His construction experience has taught him that the materials and methods used to build homes have consequences in how the building performs.
Jeb's background in science has been directly relatable to the construction industry and specifically high performance building. Currently, he is using that experience to design custom, simple, high performance homes that mesh with the inhabitants' lifestyle.
As you can see, Jeb's interests are vast and varied, but outside of work he can be found with his wife Leigha, raising two boys, cultivating fruit trees, tinkering with old machines and enjoying life.  
Devon Gurley
Devon Gurley
Devon joins Simple Integrity as a 3rd generation carpenter. He started learning carpentry at a young age from his father. He grew up in the Catskill mountains and attended Gilboa-Conesville Central School. Following high school, Devon started building houses. That took him to New York City where he was project manager for Zacco Construction. During his time with Zacco Construction, Devon managed large scale, high end apartment renovations. That experience allowed him to become proficient in a wide variety of high end finishes and techniques. He brings those strengths with him to Simple Integrity. Devon excels at finish work with mastery of technique and an eye for the work.
When not on the job site, Devon is a Certified Interior firefighter. He resides near Cherry Valley with Rose, daughter Adrianna and another on the way. He enjoys hunting, fishing, sports, camping, family activities, kids soccer games, and snowboarding.
Caleb Edgington
Caleb Edgington
Caleb came to Simple Integrity after working in residential construction in Chattanooga, TN. He is well rounded, but excels in electrical work and is constantly adding new skill sets. He worked at the Farmer's Museum in Cooperstown for 6 years, gaining an appreciation for life as it used to be. He lives in the area with his wife Bailee and son Gabriel.
Mike "Mikey" Boyle
Mike "Mikey" Boyle
Mikey is a high energy member of the team. He was a national level wrestler at Alfred State College where he studied accounting. He is a quick learner and has his father's mechanical abilities.
Jaime Edmonds
Jaime Edmonds
Jaime, wife of Josh, grew up on Lake Michigan where she still holds the state record in the 400m. She attended Liberty University where she ran track and met her husband. She majored in sport management with a minor in business. She went on to earn a Masters in Business Administration. She worked as manager of general surgery at Bassett Healthcare before leaving to work for Simple Integrity. She handles the company's internal finances while juggling being a wife and mother of two.
Connor Boyle
Connor Boyle
Connor is about to receive a Bachelors degree in Construction Management from SUNY Delhi. Over the past 4 years he has worked for Simple Integrity while in school. The construction management program works well to prepare students for the real life construction field. It covers all aspects of the various trades as well as the finer points of managing projects or a business. Connor is the third member of the Boyle family to join Simple Integrity and he brings the same great work ethic and knack for construction. Connor has worked in the food industry in years past and is great for restaurant recommendations. In his free time, he enjoys surfing YouTube and taking things apart.....putting them back together is a work in progress.
Will Layton
Will Layton
Bio coming soon!
Our Mission
We strive to build our clients the best possible product that meets their needs and budget while operating a fair and honest business within our community. We promise to be continually learning and reevaluating our methods and practices to ensure that we are acting responsibly on behalf of our clients, team members and community.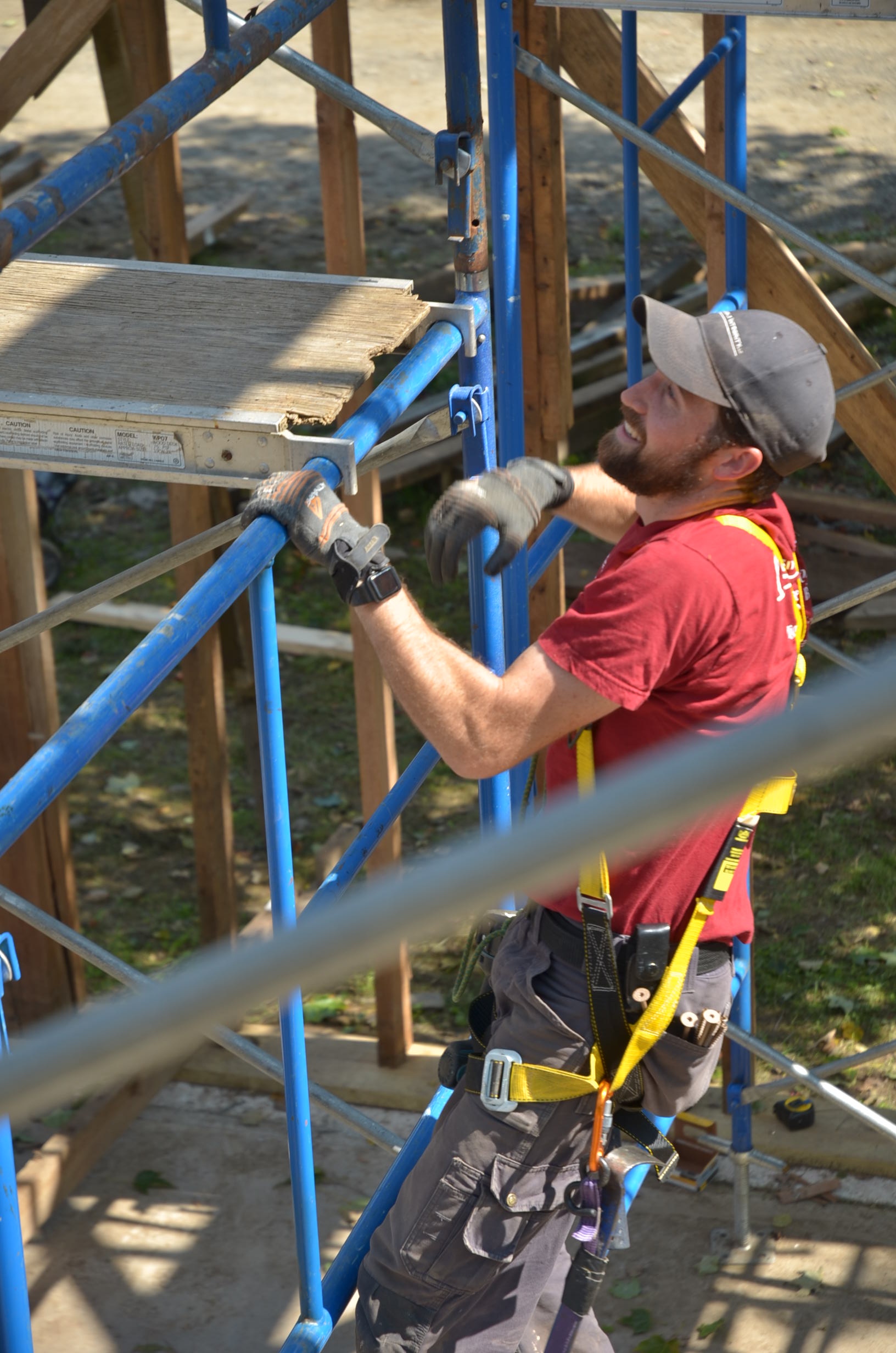 Who we are
Simple Integrity LLC is a local company comprised of artisans from the Cooperstown area. A longstanding work relationship between Jon Edgington and Josh Edmonds solidified to form Simple Integrity LLC. Since the origin it has expanded to include many other talented and respected local Cooperstown craftsmen.   The core of Simple Integrity LLC is a team of 10 full time partners. These Team members bring a vast amount of experience and skill to our group. Utilizing everyone's strengths allows us to produce a high quality product.

We live in the greater Cooperstown community in which we work.  You are likely to see Team members in the grocery store, at school plays, and other civic functions. We are more than just a construction company; we are your neighbors.   We are here to provide a service and improve our community.  We at SI take great pride in our Team partners and in our work.
Simple Integrity's century of combined experience allows us to handle all types of projects.  These include some unique niches, but are not limited to, projects that involve historical timber framing, high performance homes which flow from our commitment to energy efficient design and construction, custom cabinets and trim work, and structural repairs.  Our wide combination of experience in the construction field makes this array of projects possible from within the SI Team.
We are capable and prepared to handle all aspects of home improvement and construction, simple or elegant.  We recognize that construction projects can be stressful and disruptive; Simple Integrity makes every attempt to minimize the negative while providing you with an excellent product.  We strive to accomplish this by streamlining the construction process and minimizing the impact on your daily life.
Simple Integrity is not just a name, it reflects our core values and commitment to high quality work backed by honest and fair business practices.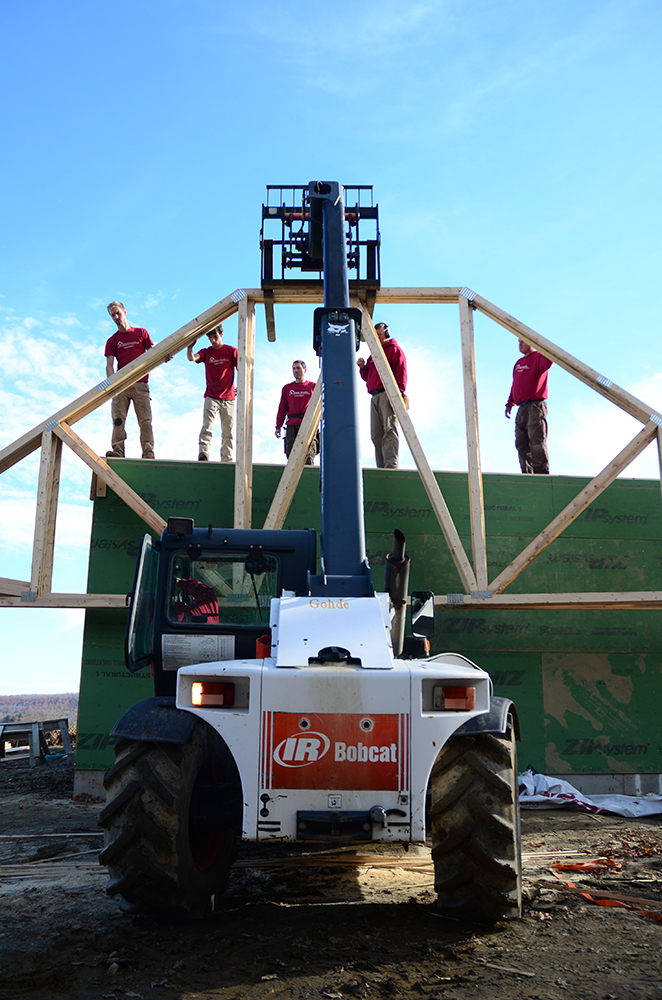 What to expect
Letting people into your home is not a decision one makes lightly. We at Simple Integrity understand and respect that judgment.
We encourage good communication with our Customer.  We arrive promptly at 8am each day Monday through Friday and leave at 4:30pm. 
Our team is friendly and professional.  We maintain a notable reputation on our job sites, including no coarse language or tobacco products.   Our customers come to appreciate our Team's attitude; one can see our reviews on Houzz.com
Each job has a project manager. This person will be on site every day for the duration of the project. Each day the project manager fills out a daily worksheet that prepares the team for the next day and helps keep track of smaller items to ensure nothing is left incomplete at project completion. We keep a job log each day to help stay on task and to help the customer stay up to date on our progress. 
On larger projects customers can expect a budget update every week to keep them up to date on the financial progress of their project. Keeping close tabs on the budget as the project is progressing allows us to make any course corrections, if necessary. 
We understand that dust is a common complaint among remodeling projects. We have taken an extra level of care to help provide customers with a livable home during the project. In addition to tool vacuums and dust walls, we utilize BuildClean HEPA Dust Control Systems. It is a system of air scrubbers that run constantly while we are working.  It provides a healthier job site for our Team as well as the customer and their families.
An important aspect of Simple Integrity is our wide range of skills.  This allows us to handle the majority of your project within the SI Team. We transition seamlessly from demolition to framing to electrical and plumbing to sheetrock to taping, to painting to trim to tile to cabinetry, etc.  It comes from our desire to control as many aspects of the project as possible in order to eliminate variables and maintain our high standards.  This yields the best product with the least number of delays. We do subcontract floor sanding, spray foam, full concrete foundations, and some heat systems. As the homeowner, the only person one must deal with about your budget or any problems that arise is Simple Integrity. Any subcontractors that are used are managed and paid by Simple Integrity. Simple Integrity is responsible for the budget and any issues or concerns that arise.